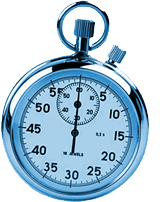 Tuesday, March 11, 2014
Never Caught Off Guard
Do you ever think about the greatness of God? He is omniscient. That means He knows everything. He never suddenly thinks of something. If God did suddenly think of something that He had never thought of before, then He wouldn't be omniscient. He is also omnipresent. He dwells everywhere. If you travel 100 billion miles into space in any direction, God is there. He's also omnipotent. That means He can do anything. All this means that He's never caught off guard or says "Oops!" How unspeakably great is our God. What a fearful thing it will be to stand before Him on Judgment Day. But that's what sinners will do. And this same God commands us to preach His forgiveness to every creature. And when we go into the world to preach, He's already there, waiting to help us. There goes another minute. Gone forever. Go share your faith while you still have time.