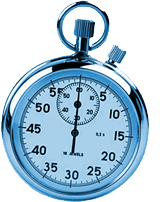 Saturday, July 26, 2014
Would We Step Up the Program?
When John Wesley was asked what he would do with his life if he knew that he would die at midnight the next day, his answer was something like this: "I would just carry on with what I am doing. I will arise at 5:00 a.m. for prayer, then take a house meeting at 6.00 a.m. At 12 noon, I will be preaching at an open-air. At 3:00 p.m. I have another meeting in another town. At 6:00 p.m. I have a house meeting. At 10:00 p.m. I have a prayer meeting and at 12:00 midnight, I would go to be with my Lord." If we knew we were to die at 12 o'clock tomorrow night, would we have to step up our evangelistic program? Hopefully, we are so on fire for God that we would just carry on as we are. There goes another minute. Gone forever. Go share your faith while you still have time.